What Color Jewelry Should I Wear For My Skin Tone?
What Color Jewelry Should I Wear for My Skin Undertone and Complexion?
Your beautiful jewelry should complement your appearance and serve as a key element of your style. This means that the best jewelry is not only unique, it's your signature. And with so many styles and materials, understanding the appropriate color of the jewelry you wear is crucial in achieving your best personal aesthetic.

This article will give you some valuable things to consider about selecting jewelry based on your skin undertone and personal style while considering the choice between natural and man-made elements.
Use these guidelines to put your best look forward with jewelry you've intentionally chosen to align with—not only your style but your very own characteristics to make it uniquely you.
The Value Of Your Skin Undertones
The concept of an undertone is based on the difference between your complexion against the bright white of something like the material of a plain T-shirt. In contrast to the material, if your skin appears as an amber shade, is considered to possess warmer undertones. Similarly, skin of a more blushed or pale skin complexion is considered to have cooler undertones.
Because of this, your skin's undertones play an important role in determining the most suitable color of the jewelry you wear, so understanding your skin is essential to enhancing your overall appearance and achieving a cohesive look.

This is a common consideration we all know from the daily ritual of our makeup regimen. But you may have overlooked it when it comes to selecting the perfect combination of your appearance when it focuses on jewelry.

Even nail polish options can have a bearing on an ideal complement based on whether we have warm skin tones, neutral, or cool tones. We all seek that "polished" look. But although most of us appreciate the harmony of our skin undertones as a guide in choosing the right polish, foundation, blush, and lipstick shades that complement your complexion, few of us take it to the next level.

Similarly, we pay close attention to hair color choices, and how they're influenced by our skin undertone to ensure the ideal harmony between our hair and skin.

Along the same line, we evaluate our clothing color to determine the most flattering combinations. Considering your skin's undertone will help you select the most flattering colors for your specific complexion
Now, we're going to take a good look at the color-pairing tips we should take into account for our jewelry accessories and our skin tone to enhance the ideal visual balance and aesthetic.

Now that we understand the importance of skin undertones in determining appropriate jewelry colors, let's explore some tips for determining our own unique skin tone.
Tips for Determining Your Skin Tone
The determination of your skin tone provides valuable guidance for selecting jewelry that best complements your appearance.
Whether you're going for a bold statement, or something more refined, an appreciation of how your undertone plays a special role and makes it easier to achieve the look you're after. The result, either subtle or dramatic, starts with the act of identifying your undertone.
It's valuable to know how your complexion benefits from choosing the best jewelry colors to suit your image. The subtle hues of the undertones beneath the surface of your skin, whether warm tones, cool, or neutral greatly benefit from colors you carefully choose to highlight the way your accessories harmonize with you.
Evaluating your complexion involves observing how light or dark your skin tone appears overall. The best means to determine your color palette at home involves analyzing something common to all of us, but unique to our individual appearance: our veins.
It is as simple as evaluating your hands. Bluish or purplish veins typically lean toward a cool undertone. This undertone is well suited to the frosty winter colors, such as pink, and icy blue.
Greenish vein colorations suggest a warmer undertone. The harmony of colors such as reds, sunshine yellows, and other paler shades is very flattering for this skin type.
Though not as common, neutral undertones are just that, neutral. Undertones for this complexion type are not considered warm or cool because this skin type is very close to the coloration of the individual's surface hue.

This undertone is comprehensively uniform on the surface of what's considered a neutral complexion. Best suited to silver and gold jewelry, your neutral skin benefits from a variety of jewelry. From pastels of fall to dusky hues.
Now that you have an appreciation of your own undertone, you can benefit from the ability to match jewelry to perfectly complement it.

Match warm-toned metals like gold with warm undertones and cool-toned metals like silver with cool undertones. For neutral undertones, you have the benefit of harmonizing with a multitude of gemstones and mental colors, from platinum to gold, to silver, as well as beautiful crystals.
Remember
Consider seasonal changes, too. Your skin tone actually varies throughout the year based on sun exposure and your body's reaction to it.
Jewelry Recommendations for Different Skin Tones
Select accessories that complement your appearance using these tips and you'll all but ensure the compatibility between your skin tone and the impact of your jewelry.

For those of us with warm undertones, amber and gold hues enhance the complexion's natural warmth.
On the other hand, cool undertones find an ideal pairing with silvery and white hues.
Gemstones also contribute to wonderful color selections. With the right choice, you'll be amazed at how much you can amplify the beauty of well-crafted gemstone jewelry by harmonizing the color with your skin tone.

Those of us with warm-toned complexions also should consider the fabulous shimmer of citrine or topaz, while cool-toned skin will find an ideal partner in sapphires or amethysts.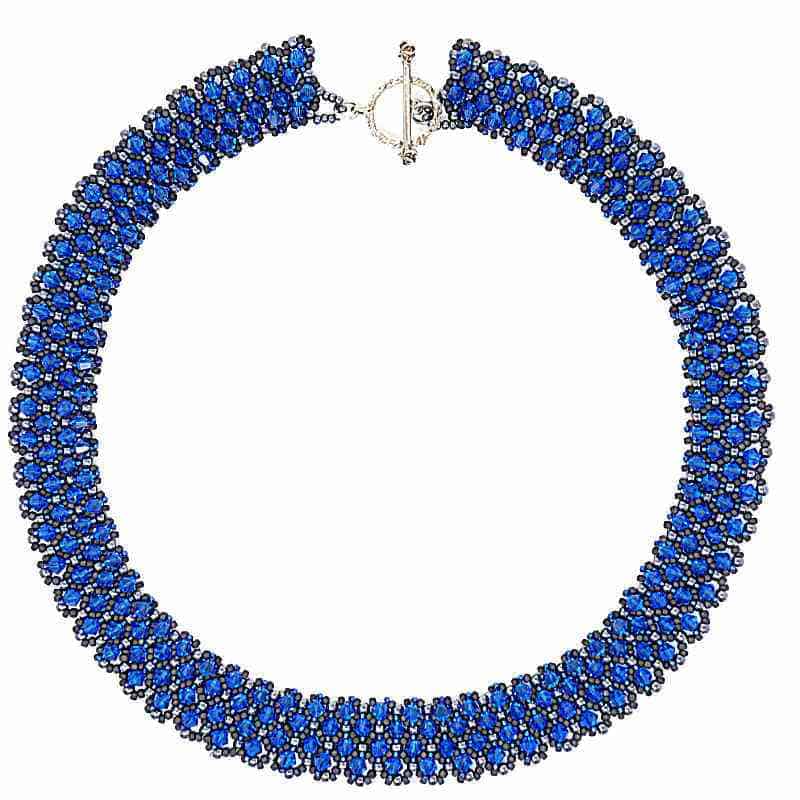 Other important things to consider for making the best jewelry selection involve your personal style, whether you're looking for a bold statement or an elegant minimalist look. Jewelry will always be a perfect way to express yourself via seasonal trends, like summer concerts and weekend beach days. And don't forget cultural influences such as birthstones, and important anniversaries.
But remember, as helpful as these observations may be, they are primarily a starting point and will serve as basic guidelines. As always, your eye is the ultimate judge.
Choosing Between natural and man-made elements
Another factor to consider along with the color of your accessories is the choice between natural and man-made elements. Both options have their own pros and cons.

Natural jewelry materials, such as gemstones and precious metals, offer a unique beauty that cannot be replicated by man-made materials. We often regard them as the more luxurious accessories based on their perceived value and the correspondingly higher price tags.
However, in addition to commanding higher prices, natural materials frequently require special care to maintain their appearance over time.
On the other hand, attractive costume jewelry offers significant benefits including affordability, versatility in design, and consistency in quality.
Significantly, a growing trend toward sustainability makes manufactured pieces increasingly attractive because of the reduced impact on our natural resources and the reduced implications on ecosystems and communities near mining sites.
| | | | |
| --- | --- | --- | --- |
| Pros of Natural Materials | Cons of Natural Materials | Benefits of Man-Made Materials | Cons of Man-Made Materials |
| Unique beauty | Higher cost | Affordability | Sometimes Generic |
| Perceived value | Special care required | Versatility | |
| Organic variations |   | Consistency | |
When it comes to longevity and durability, natural materials like diamonds or gold tend to be more resistant to wear compared to some man-made alternatives like cubic zirconia or plated metals. Although this is a significant motivator for those of us who treasure our natural gemstones, synthetic materials carry the benefit of virtually limitless colors for us to choose from.

With these points in mind, there's an ideal solution for each of us as, whether our priorities center on budget constraints, desired aesthetics, or ethical considerations regarding sourcing practices of natural materials versus sustainability.
The Importance of Personal Style in Jewelry Selection
An individual's personal style plays a crucial role in the selection of accessories, especially in the context of jewelry. Fashion trends constantly evolve, influencing what we consider stylish and fashionable, and changing all the time. However, personal style goes beyond following trends; it allows us to expose symbols of expression. Just as our favorite colors say something about us, wearing them in our jewelry expresses our unique personalities and emotions.
Jewelry symbolism
Certain pieces of jewelry hold symbolic meaning, allowing individuals to convey messages or represent important aspects of their lives.

Statement pieces: Bold colors in eye-catching jewelry can make a statement and become a focal point of an outfit, reflecting confidence and individuality.
Minimalist jewelry: On the other hand, use monochromatic colored jewelry to embrace simplicity and understated elegance. Perfect for those of us who prefer a more subtle statement.
Vintage and antique style jewelry: Choosing vintage inspired or antique pieces adds a touch of nostalgia and history to one's personal style, creating a sense of uniqueness.
Frequently Asked Questions
Conclusion
In conclusion, the answer to the question: What color jewelry should I wear? comes down to identifying the right color jewelry, and understanding your skin undertones. Determining your skin tone and considering what to try first will streamline your jewelry search (and be a lot of fun) during your quest to enhance your overall look.
Ultimately, selecting the perfect color jewelry is like finding a rare gem that perfectly matches your essence, creating a harmonious balance that speaks to you—and for you—on a personal level.
The Right Necklace
Necklace Lengths: How to Choose The Right Necklace Imagine standing in front of your mirror, getting ready
The Beauty of Real Pearls
The Glow of Pearls As a lover of exquisite jewelry, I've always felt awe about the beauty of real pearls, l